Affiliate Companies
Recognizing opportunities that grow from Continental Ventures' depth of knowledge in real estate, we launched forward-thinking companies which address different facets of the real estate ecosystem.

Bayport Funding
Bayport Funding LLC is Greater New York's leading boutique private equity lending firm. We specialize in funding the acquisition of vacant homes and multifamily buildings by commercial developers who will renovate, improve and resell the properties. The company's core mission—fueled by responsible and successful portfolio investment—is to invest in New York's burgeoning neighborhoods. Utilizing bridge lending and smart investment strategies we value trust and provide enrichment to neighborhoods. Bayport's differentiators are based in its great emphasis on the human element – valuing a borrower's business integrity and experience in addition to credit - and its ability to evaluate and execute flexible transactions quickly to meet the needs of its clients. Bayport was founded by a seasoned team of professionals, which include real estate developers with a proven development track record, and respected mortgage bankers with a deep understanding of the market, bridge loans and other financial tactics.
---

Project Verte
Verte is a cloud-based supply chain platform powered by AI. Verte solves the chaos caused by fragmented data across multiple sales channels and logistics. With pre-set integrations to connect the dots between eCommerce and supply chain operations with real-time visibility. Verte manages all back-end e-commerce operations in one place, with a network of warehouses to support, advanced warehouse technology, inventory management software, and inventory tracking - underpinned by AI. An "operating system" that offers speed, flexibility and intelligence, providing one of the most advanced supply chain systems for 3pl's and retailers.
---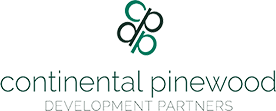 Continental Pinewood
Continental Pinewood Development Partners (CPDP) is the marriage of two accomplished, synergistic real estate development companies– well known for their knowledge and expertise. Blending invaluable Long Island market insight with savvy New York City knowledge, CPDP specializes in a variety of project types from condominiums to single family homes. With keen attention to timing and budget, Continental Pinewood Development Partners is known for their superior design and attention to quality. CPDP engages the best, most seasoned professionals, seek out the finest materials, and utilize the most advanced technologies to produce superior design and quality for every home and community the build. Their visionary designs, meticulous workmanship and attention to detail have garnered numerous Long Island Builder Institute (LIBI) awards.
---